Cleaners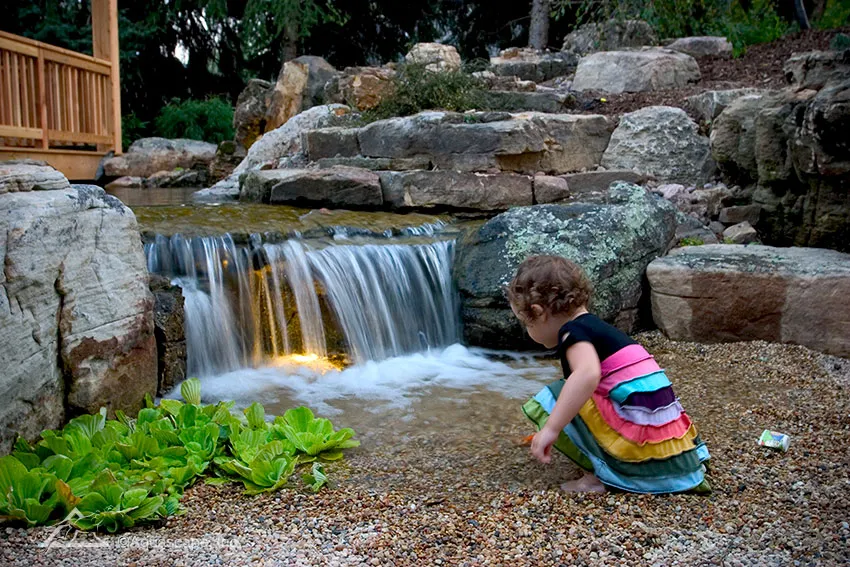 The name basically explains it all. It's a waterfall and/or stream without the pond. But why would you want a waterfall without a pond? A Pondless Waterfall can be a great alternative for someone who isn't quite sure about getting a full-fledged pond. Maybe you're just not that crazy about having fish but you enjoy the sound of running water in the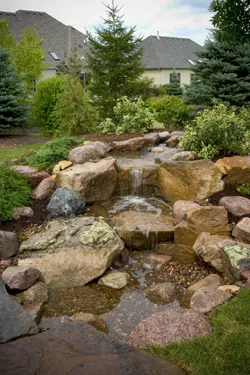 landscape.
Or perhaps you're already lucky enough to have a pond in your backyard but want to add a smaller water feature in the front yard. A Pondless Waterfall adds great curb appeal and is a truly unique way to welcome friends and family at the front door.
It's a beautiful summer day and you are planning on having friends over to barbeque out on your patio. Somehow, setting up the sprinkler to mimic the sound of a natural stream doesn't do it for you. But a Pondless Waterfall might just fill the bill, adding both the sight and sound of running water in your landscape.
And if you have small children, they'll love playing outside in the water and you can rest assured they're safe in this natural oasis. Watch the wonder on their faces as they encounter frogs, birds, butterflies and other critters that find their way to your watery habitat. You'll also be amazed at the tranquility it affords after a hectic day.