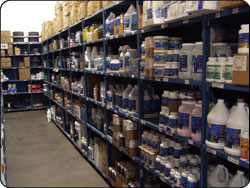 When Coastal started in the commercial fountain business in 1988, we were based in a 400 square foot office space. Our catalog was the PEM catalog - approximately 1/8" thick. We are now in our 40,000 square foot warehouse with catalogs from over 350 manufacturers that total over 47 feet thick! We are very proud of this latest project of consolidating these tens of thousand of pages into a readable and usable catalog of the most important products for our market. Our primary goal is to have "Everything for the Pond that doesn't need to be fed," and "Everything for the Fountain except the water," and to have it for you in stock and at the right price. And, if you do not see what you need, remember - this is only a tiny fraction of the entire product line - please call and ask.
Our objectives also include doing everything that we can to help make you, our contractors and dealers, more profitable and more successful. We are only as successful as our customers - we are partners trying to help the homeowner have a better lifestyle through water. We are here Monday thru Friday, 8:30 am - 5:30 pm Eastern Time to assist you with knowledge, advice, and of course, product. That is why we sell items individually, not just in cases. That is why we do not have a minimum order for our commercial customers. We are here to be part of the solution to any problem, and to grow with you as successful, ethical, businesses.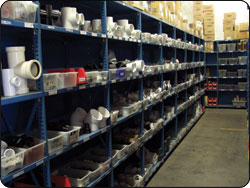 Please contact us for your copy of the updated TRADE DISCOUNT PRICE LIST.
FOUNTAIN DESIGNERS: Please note that this pond catalog only includes few of the many commercial fountain components made by PEM Fountain Co. Please contact Coastal for a separate designers' and specifiers' catalog of all of PEM products.